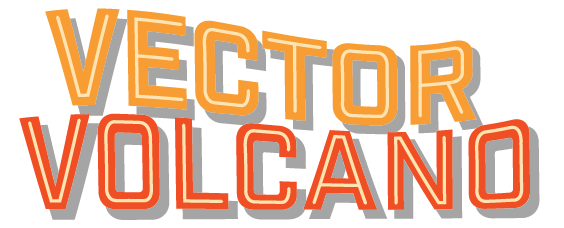 We have a large collection of games that we rotate often into the arcade. Here is a list of the 40 games currently in the arcade.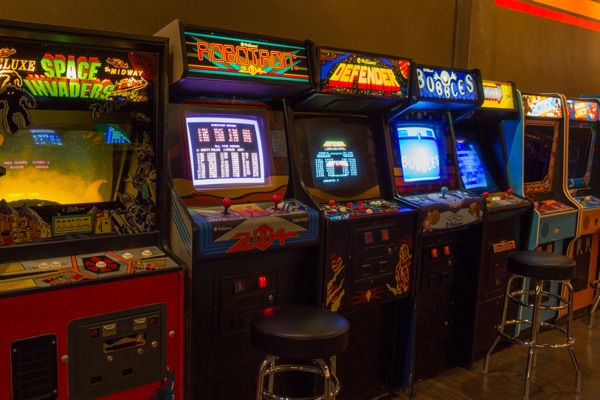 Video:


Asteroids, Burgertime, Centipede, Defender, Donkey Kong, Donkey Kong Jr., Double Dragon, Frogger, Galaga, Gorf, Joust, Marble Madness, Mario Bros., Missile Command, Mortal Kombat 2, Ms. Pac-Man, NBA Jam, Night Driver, Pac-Man, Punch_Out!!, Q*bert, Qix, Robotron: 2084, Star Wars, Street Fighter 2 Hyper Fighting, Super Off-Road, Tapper, Tron, Warlords cocktail, 4 slot Neo Geo (Metal Slug 1, Puzzle Bobble, Windjammers, Metal Slug X)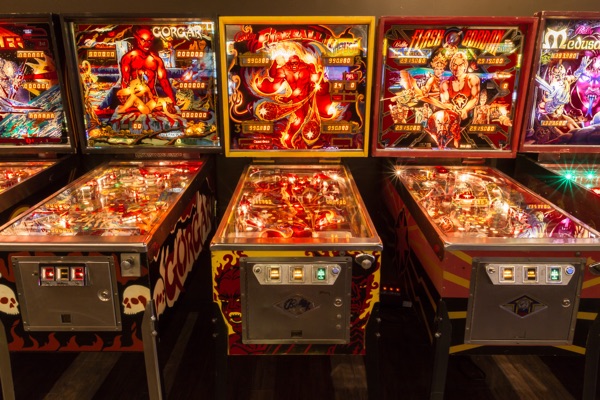 Pinball:
Attack From Mars remake LE ($.75 no admission), Bram Stoker's Dracula, Centaur, Funhouse, Gorgar, Metallica Premium ($.50 no admission), Medusa, Roadshow ($.50 no admission), Revenge From Mars, Simpsons Pinball Party, Terminator 2, White Water.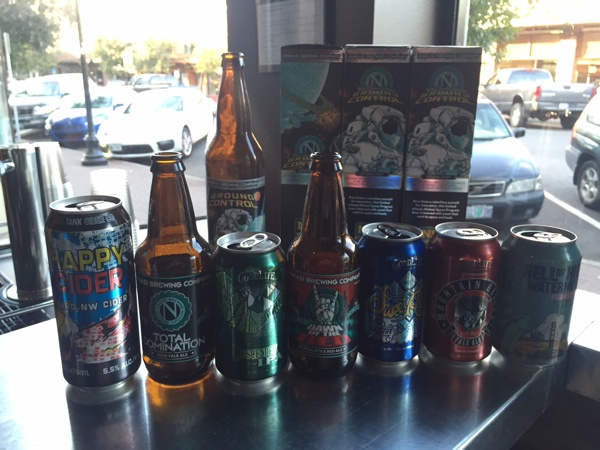 Current Beer and Cider:
Boneyard RPM draft, Crux Plisner, Deschutes Fresh Squeeze IPA draft, Deschutes Black Butte Porter, Good life Sweet As, Hopworks Urban Brewery Rise Up Red, Hopworks Urban Brewery Cider, Red Tank Hard Cider, Silver Moon Chapter 2, Silver Moon IPA 97, Worthy Pre-Funk.
Humm Kombucha:
Coconut Lime and Strawberry Lemonade.
More Pics: